About the Area
Winter Activities and Residential Life in New Smyrna Beach
Headed south for the winter? Trying to find your perfect seasonal getaway? Explore New Smyrna Beach and discover its warm weather, friendly neighbors, and a plethora of year-round activities that make this small seaside town a popular residential destination. 
If you're seeking a second home or vacation property in this cozy beach community, contact us today and we can help you find the perfect place. 
Discover New Smyrna Beach
Winter Weather
The town stays warm year-round, with average winter temperatures in New Smyrna Beach still reaching highs of 70 degrees.
So instead of snow, your "white Christmas" will refer to sand during the holiday season! 
With such great weather and beautiful beaches, it's small wonder that Florida is the ideal destination for winter living.
Seasonal Events
New Smyrna Beach offers all kinds of annual festivals during the winter months, including art shows, holiday celebrations, New Year's Eve fireworks, and a county fair.   
A Classic Car Show on Canal Street and progressive Wine Walk along Flagler Avenue take place every month. Find an event that matches your tastes.  
RV Camping Grounds
Traveling in an RV? There are several RV parks and campgrounds in the New Smyrna Beach area, including: 
Crystal Lake RV Park
Daytona Beach KOA
Daytona RV Park & Tropical Gardens
Gold Rock Campground & RV Park
Mosquito Lagoon RV Park
New Smyrna Beach RV Park & Campground
Sugar Mill Ruins Travel Park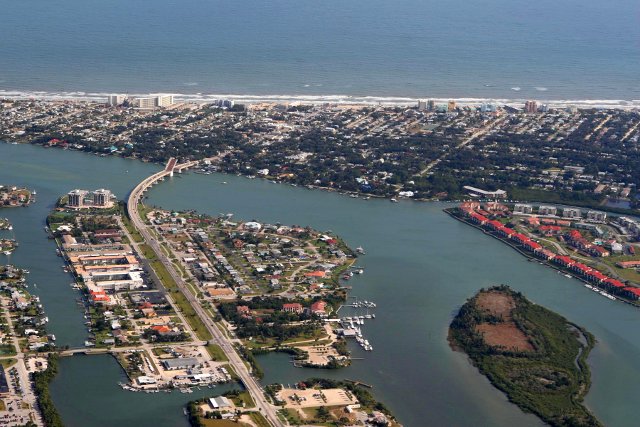 Golfing & Fishing
Enjoy a game of golf at the city's public golf course, or at the several golf courses located in the New Smyrna Beach area. Fishing, too, is popular all season long, and popular spots include New Smyrna Beach fishing piers, beachside parks, and riverside parks.
Waterfront Loop
Enjoy the warm weather around New Smyrna Beach's waterfront loop, offering riverside restaurants, boat ramps, and charming storefronts. 
"Do the loop" around the heart of historic New Smyrna Beach: 
Canal Street Historic District
Historic Flagler Avenue
North Causeway
Third Avenue
Historic Westside
New Smyrna Beach Real Estate