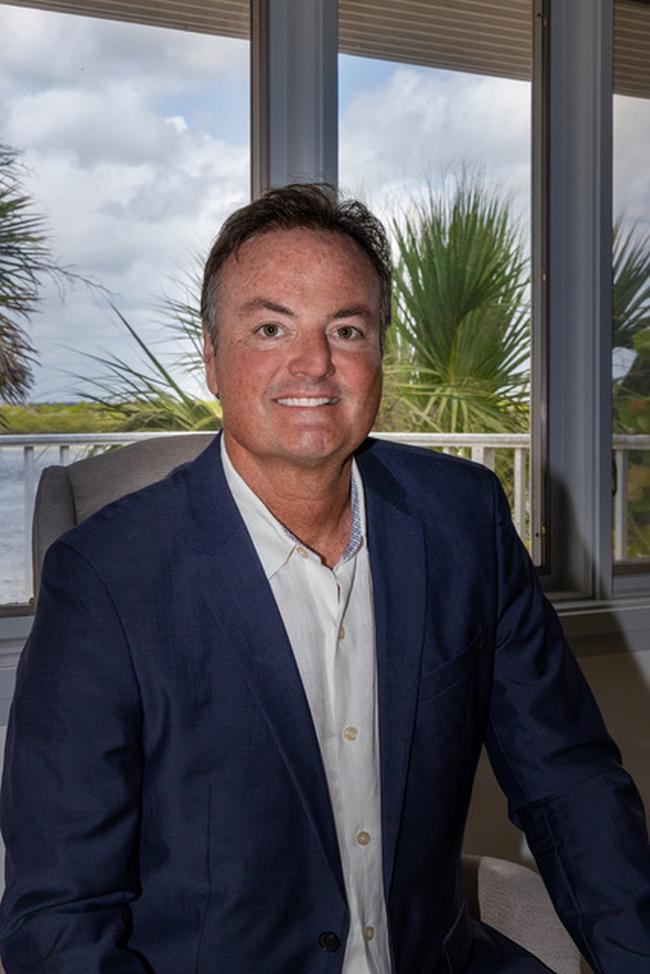 David Kosmas
BROKER ASSOCIATE, PM, Co-Owner, New Smyrna Beach Native Lifestyle Expert
Born in Washington, DC and raised in New Smyrna Beach, FL with his brothers Paul Jr. and Michael, and sister Kristen from age 3, David is truly a NSB Local. David's parents, Paul and Suzanne Kosmas, built their first home in what is now part of Canaveral National Seashore, where he became very close to Doris Leeper and regularly visited her home to bring drinking water or just assist with odd jobs on her spectacular property. Later, the family was blessed with a William Miller designed legacy home in Bethune Beach just North of JB's Fish Camp, where many parties and events took place for ACA, Doc, and other community and social events. Growing up in New Smyrna Beach David quickly became an avid angler, surfer, diver, water enthusiast, & golfer, a true "river rat" as his father likes to call him. David attended Florida State University after high school and in 1990 he decided to leave and pursue a career in the US Coast Guard. David graduated number one in his boot camp class in the United States Coast Guard then served 7 years Active duty in Islamorada Florida and Yorktown Virginia. In 2000 he left the Coast Guard and graduated from Christopher Newport University, in Newport News, Virginia with a degree in Physics and Secondary Education and returned to his Alma mater in New Smyrna Beach to become a High School Physics teacher and varsity soccer coach. He continuing to serve an additional 6 years at station Ponce Inlet in the USCG Reserves. A father of 4 amazing children Tyler, Sean, Jordyn and Bridget and married to his amazing, beautiful, smart, business partner & soulmate Donna Concannon Kosmas for more than 20 years. David has always had a love and passion for his hometown roots, the arts, and everything New Smyrna Beach.
The Kosmas Family started building spec homes in New Smyrna Beach in the 1970′s in what is now known as Bethune Beach of New Smyrna Beach. David's Father and Uncles developed the first Time Share condominiums in New Smyrna Beach and other coastal communities. Kosmas Group International (KGI) has built an internationally respected company in the Time Share Industry.  David's Mother, Suzanne started Prestige Properties Real Estate in 1978 and ran a successful Real Estate Company for almost 30 years before getting involved in local politics and eventually elected to Congress. David decided to join the family love for Real Estate with Donnas encouragement and in 2003 he decided to make it a new career. Donna and David decided to take the reins of Prestige Properties before eventually make their own name and mark by opening NSB HOMES in 2014.
The Kosmas family has been connected to Doris "Doc" Leeper and her mission for the arts and ACA since its infancy. David recalls going to Horsin' Around in the early days where it was truly held in a horse pasture.  Doc Leeper was a close family friend as well as an instrumental part in the Cosmos's love and appreciation for the arts and the community. David's father Paul was one of the founding board members of ACA, his mother Suzanne has served as a trustee two times, been a benefactor for many years, and loaned some of her original Doris Leeper paintings to ACA for exhibits, and his Brother Michael has also served as a trustee and been a benefactor. David and Donna have been involved with ACA as benefactors for many years and major sponsors for Images Art Festival for the last 5 years. Doc Leeper's love, passion, and inspiration for sharing art instilled a strong desire in David, Donna and their family that will always be present as lifetime admirers and advocates for the entire arts community.
David and Donna have been involved in community events and fundraising for many years including American Cancer Society, Habitat for Humanity, and served on many committees and boards including SVAA Board Chairman, NSB Board of Realtors 8 years Board of Director including President, Honorary Life Member of the NSB Board of Realtors, and long standing SEV Chamber of Commerce members.
Born, Raised and Spoon Fed on everything NSB, Donna and David are true advocates for ALL to enjoy and experience the LOCAL NSB LIFESTYLE.