About the Area
Shopping and Dining in New Smyrna Beach
New Smyrna Beach offers just about everything. Looking for the best place to shop and dine? Your search is over! 
Peruse the boutiques and cozy cafes along the city's historic commercial districts and find something for your taste in New Smyrna Beach. Here are the best destinations for shopping and dining in New Smyrna Beach. 
Browse New Smyrna Beach's Best Shopping and Dining Destinations
The Best of Canal Street: Shopping and Dining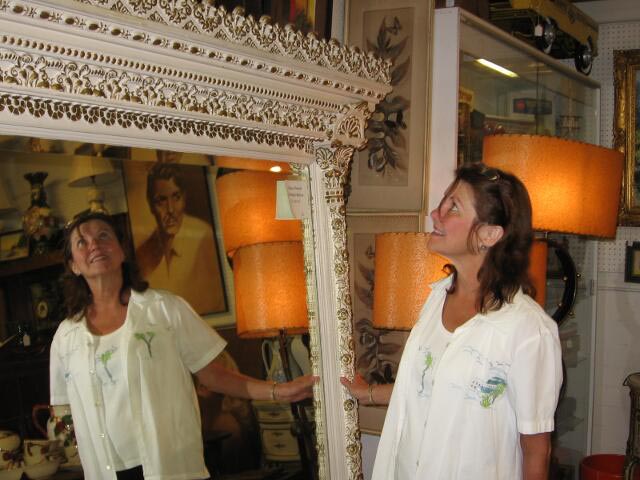 What's not to love about Canal Street? 
You can find just about anything in this historic commercial area on New Smyrna Beach's mainland. Canal Street has exactly what you'd expect in a small town by the ocean: old-fashioned storefronts with colorful awnings, towering palm trees lining either side of the road, the faint aroma of saltwater, and friendly folks greeting you on the sidewalk. 
In terms of shopping and dining, Canal Street has it all — art galleries, local clothing stores, beautiful gift stores, and unique restaurants. There's even an old-fashioned soda fountain!  
Canal Street Shops
Here are just a few local favorites for shopping along Canal Street:
Aberle Antiques
Homebrew Beer & Wine
The Hub on Canal
New Smyrna Outfitters
The Posh Pineapple Gift Boutique
Southern Trends Home Furnishings
Canal Street Restaurants
These are just some of the restaurants you should sample:
Big Joe's Subs
Golden Biscuit
The Half Wall
Little Drug Co.
Panheads Pizzeria
Ruthy's Kozy Kitchen
Shopping and Dining on Flagler Avenue
What could be more fun than strolling along Flagler's brick sidewalks, past beautiful beach houses that hold some of the city's best shops and restaurants? 
Local boutiques are the centerpieces of Flagler Avenue, featuring businesses like Beachside Candy Co., Angels by the Sea, Global Crafts, and Robin's Nest. Shop for local fashion and gifts along Flagler Avenue and enjoy the pinnacle of New Smyrna Beach living.
A highlight of Flagler Avenue is Jonah's Cat's Art Gallery, showcasing original artwork in the form of postcards and framed pictures. If peeking at the animals in the drawings piques your interest, be sure to stop by Silly Willie's Pet Boutique, filled to the brim with trendy accessories and tasty treats for your dog or cat. 
All of the walking and shopping makes anyone hungry! If you're looking for the best places to eat, Flagler Avenue has several restaurant choices serving all types of cuisine: 
Atlantis Bistro
The Breakers Oceanfront Restaurant
Clancy's Cantina
Gnarly Surf Bar & Grill
Manzano Beachside Deli
Om Bar & Chill Lounge
Peanuts Restaurant & Sports Bar
Tayton O'Brians
Third Wave Cafe & Wine Bar
Traders'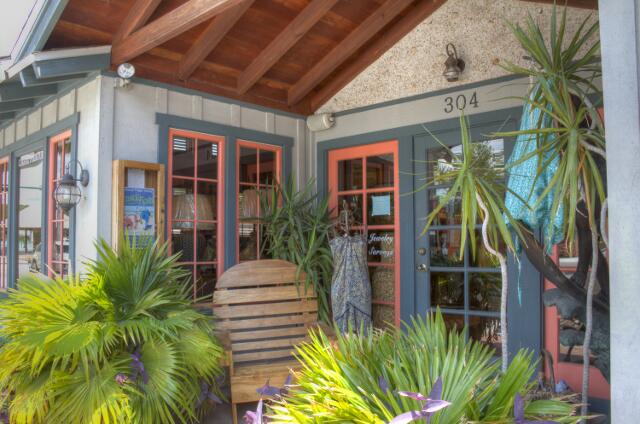 Third Avenue Shops and Restaurants
Located on New Smyrna Beach's riverside area, Third Avenue provides another great location for shopping and dining. 
Explore boutiques like Bruneau Art & Frame Gallery and Red Dog Surf Shop, sample the freshest catch from Oceans Seafood, and finish your day with dessert from Big Easy Frozen Yogurt Shoppe. 
There's also a shopping center just next door — you can run your errands with ease at the Publix and explore more restaurants and shops in the process.


Explore New Smyrna Beach
If you'd like to make your home in this beautiful seaside town, contact us at 386-427-0439 and we can help you find the home of your dreams to match your Florida lifestyle.