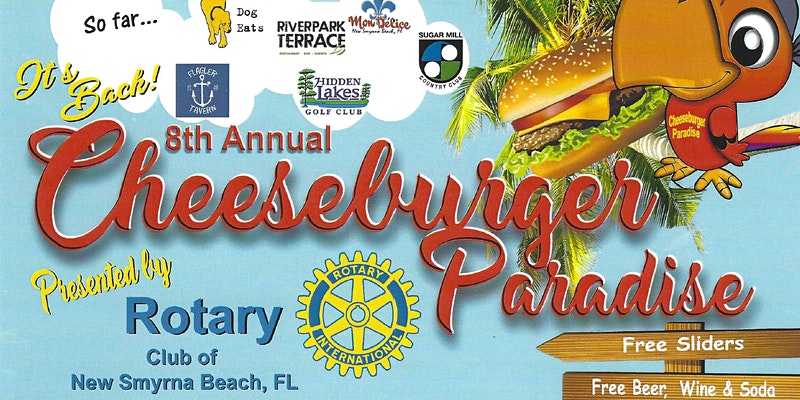 Cheeseburger Paradise
Cheeseburger Paradise is a fun filled evening with great food put on by the Rotary Club of New Smyrna Beach to raise money to support local charities. The event is at the Marine Discovery Center in New Smyrna Beach. Food is provided by the areas top restaurants who are competing for the best Cheesebureger in NSB. The Caribbean Chillers will be playing at the event. The Cheeseburger Paradise theme combined with the area's top Jimmy Buffet tribute band makes this event a crowd pleaser.
Marine Discovery Center, 520 Barracuda Boulevard
Check Out NSB's Latest Listings
Looking to sell? See what your home is worth!